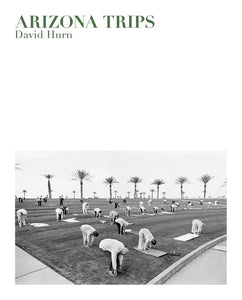 In 1979 David Hurn was awarded a 'U.K./USA Bicentennial Fellowship' to photograph America for one year.
"I chose Arizona – it is the most right wing state in America, plus it is the driest State in America. The exact opposite of my home country Wales. The contrasts appealed to me." – David Hurn
Following Hurn's initial trip, he returned regularly to continue photographing up until 2001. The resulting body of work is presented in Arizona Trips, and was released in 2017 to coincide with Magnum Photo's seventieth birthday.